Could you get up on stage and dance in front of hundreds of people? Sure, the offer of great prizes helps, but you also need to be seriously brave. Kudos, then, to our 20 World of Warcraft dance contest participants who took to the Blizzard booth stage today and showed us their moves.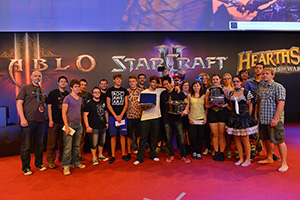 Our judging panel of Blizzard developers had some hard decisions to make – not everyone could win.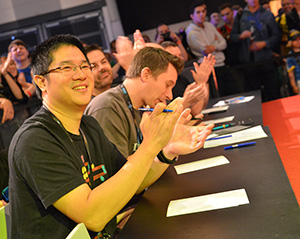 After much deliberation, it was Cheenkeong T. who took third place for his male troll dance performance. Congratulations Cheenkeong, who takes home a SteelSeries WoW wireless mouse and mousepad!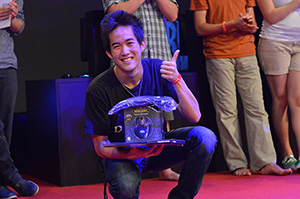 And in second place, Monique H. put in a great performance with her female goblin dance and was rewarded with a SteelSeries Diablo mouse and Diablo headset.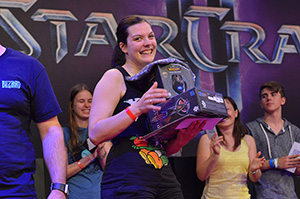 But the one who really impressed the judges was Thomas Y. His rendition of the male pandaren dance was judged to be the very finest of the show, and so earned Thomas a fantastic AlienWare 14 laptop worth €2,000 courtesy of sponsors Dell.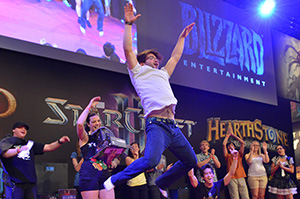 But no-one went away empty-handed – every contestant took home some loot from sponsors J!nx and Panini!
A big thank you to everyone who was brave enough to take part!
More pictures from the event are available in our 'Media' section.