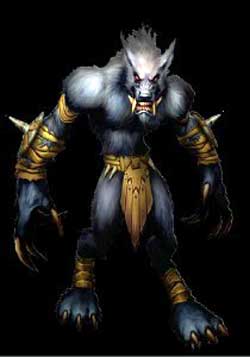 From the depths of every World of Warcraft player's most avid fantasies, the Worgen race is being added to the game when the new expansion, Cataclysm launches in 2010. The new race – which will be based in Gilneas – is essentially a race of docile werewolves who have been cursed. They can switch between their two forms and will have a variety of different racial abilities that are already being hailed as the most interesting and entertaining racials in the game.
Worgen Classes
The Worgen race will be able to play as any of 8 initial classes, including everything except the Paladin or Shaman. The full list of playable classes includes:
Death Knight
Druid
Hunter
Mage
Priest
Rogue
Warlock
Warrior
Additionally, Worgens will have fully customizable facial models, fur, and hair color. More humanized than many previous Worgen models that were introduced to the game in Wrath of the Lich King, the playable Worgens will be a more sympathetic race – due largely to their curse and their hunting by the Forsaken in the nearby Silverpine Forest zone.